Please Log in to view this content.
Please Log in to view this content.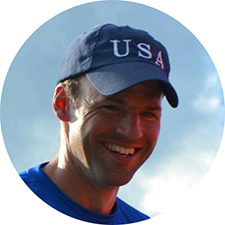 Coach James DeMarco is our featured coach for April in Season 1.
James DeMarco coaches at Blacksburg High School in Blacksburg, VA, a high school that has 1100 students and has won 21 state championships in cross country, indoor and outdoor track & field in the time DeMarco has been there (20 as head coach). He started coaching the girls cross country team in 2005 and they have won six state championships of the nine years and the other three years were second. They have qualified for the Nike
Cross Nationals in 2009 and 2013 as a team and had an individual qualify in 2008. They were the smallest public school to qualify in 2009 (6th) and 2013 (21st) on the girls side. DeMarco took over the boys program in 2006 that had not qualified for the state meet the previous three years (even regionals one of those years). The team made it that first year to the state meet and finished sixth. The next few years they finished fifth, second, and then won the next four years in a row. In 2013 they finish 4th. In 2012 the boys qualified for the Nike Cross Country Nationals (10th).Most recently Coach DeMarco's team won the 2014 Hoka One One Postal Nationals.